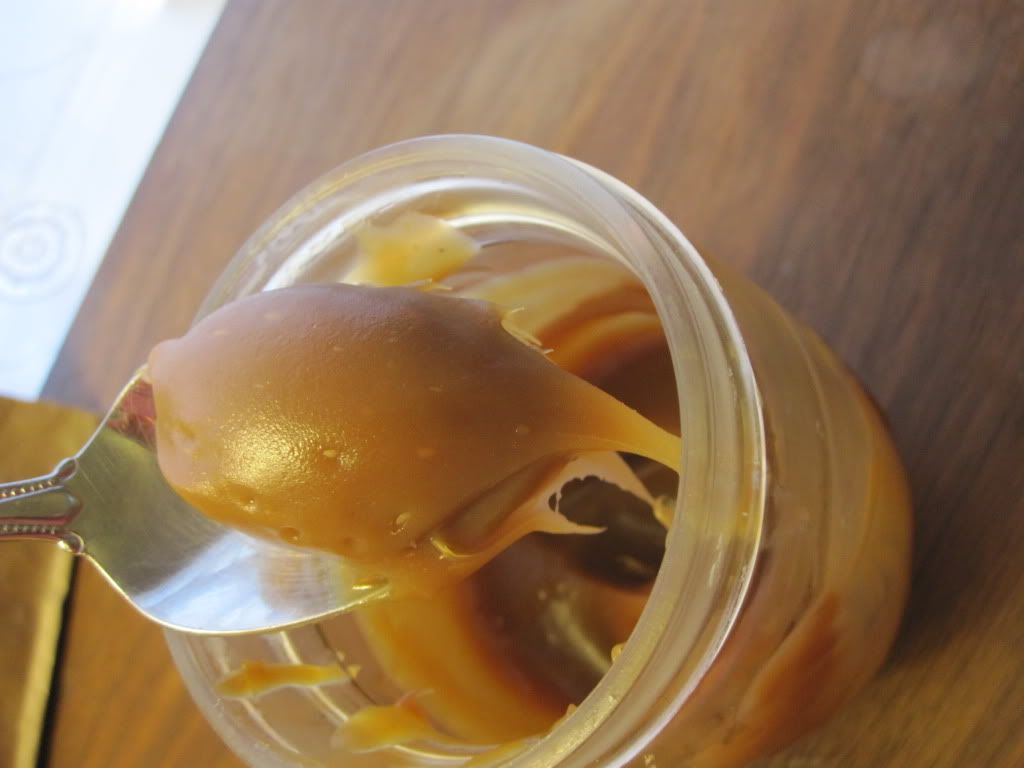 Sometimes when there are important things to worry about, I instead throw my thoughts into something else, something silly, but usually rewarding. Case in point: the carmel battle of 2011. Remember that picture I posted a few weeks back? That little jar of carmel made me really, really happy. It tasted like the carmel from Apple Hill, near my hometown. My mom has sent me a carmello (marshmellow in the middle in a big, heavenly blob of perfect carmel) most years since I moved away from home and that little treat wrapped in wax paper is one of my favorite treats of the year.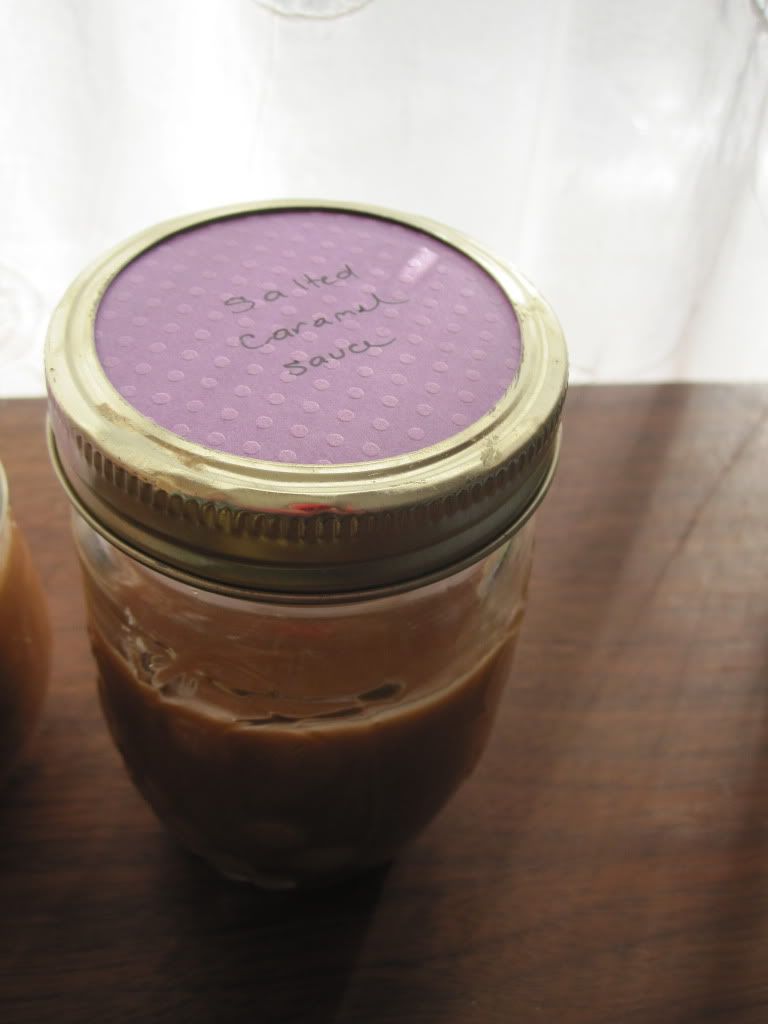 Well, I was so excited about my successful carmel outing that I tried to make some to give to friends and family. I followed the same recipe and the same steps (I thought) but each batch came out a little bit crunchy. Or too salty. One day I consumed about half my original jar trying to figure out where I'd gone wrong-- tasting "wrong" carmel, tasting "right carmel" repeat about 10 times, heavy on the right carmel. ugh. It became a little bit of a sickness and one day I was actually sad in the afternoon because I couldn't win the carmel battle. I took a week off to recover from my crazy.
Today, I decided I was allowed to try one last time and I promised myself that if it didn't turn out I was retiring from carmel forever. Neither of my kids were napping, even though they woke up in the neighborhood of 5:30 a.m., so I thought resuming the carmel project would be better than freaking out over naps. Well, folks it worked. We have a nice little jar of creamy and just-right salty carmel in the fridge. I feel a bit ill from licking the spoon and the pan and checking the sauce too many times. But at least I won the battle. And, my kids still haven't napped, but no one has yelled or talked grumpy, not once, and that my friends is a miracle.
phew.