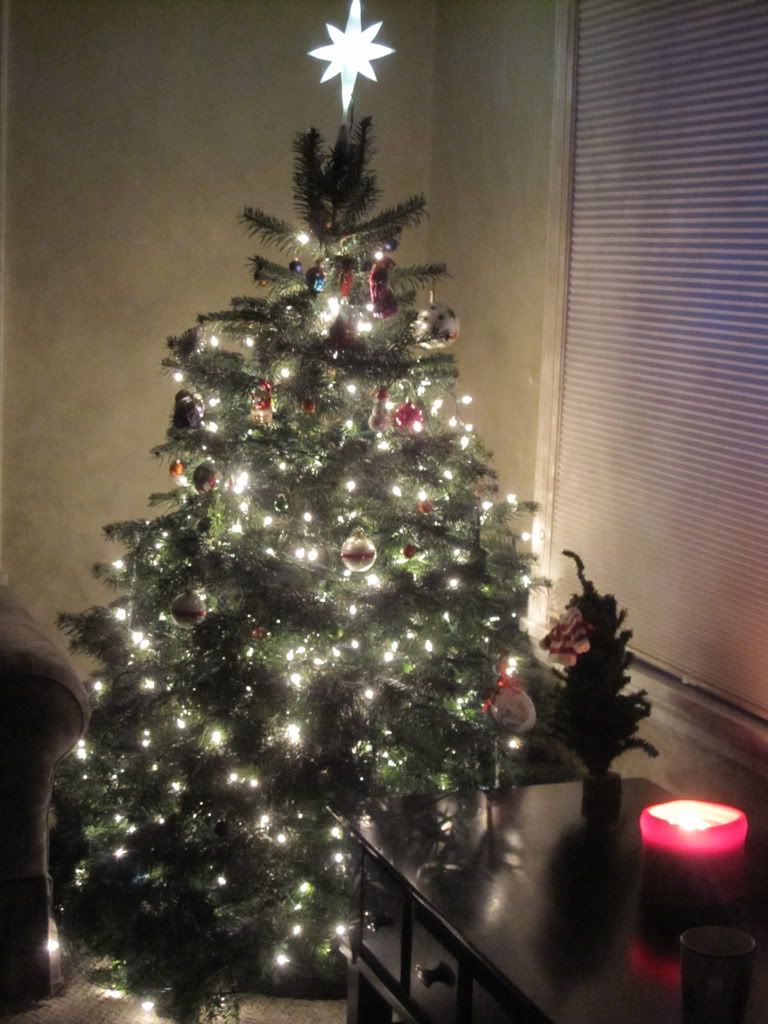 I don't know if it's because I feel like fall kind of passed me by in the blur of the move and packing and then unpacking, but I am SUPER ready for the Christmas season this year. Last year, Sydney woke up every day asking me if it was Christmas Eve and every day I replied, "It's the Christmas season!" I, for one, think the whole season is such fun! I woke up crazy early this morning and sat sipping my coffee by the light of the Christmas tree while reading A Christmas Carol in a sleeping house. These little moments are what make the season bliss for me--beauty and light and silence.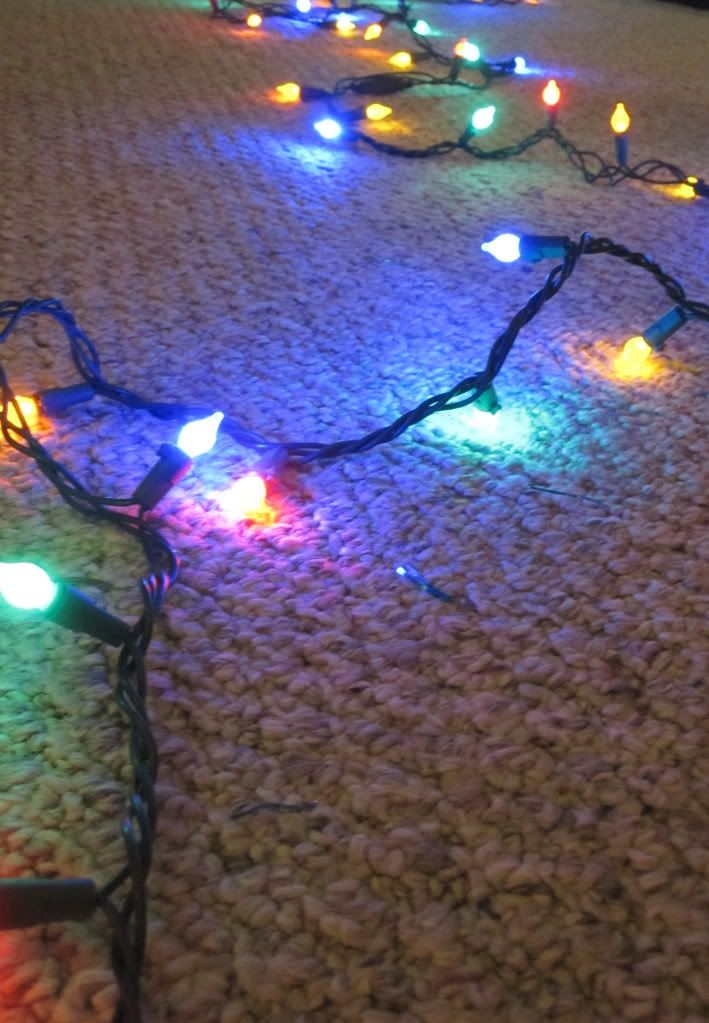 In this spirit, we already have our tree up and somewhat decorated. It was very exciting to travel just a few blocks to our favorite Christmas Tree lot and be there and back in the time it would usually take us to drive there. Sadly, all of the pictures are blurry (I think my trusty little camera is on her last leg). You'll just have to trust me that there was cuteness among the trees as the kids hid and chased and generally squealed in delight.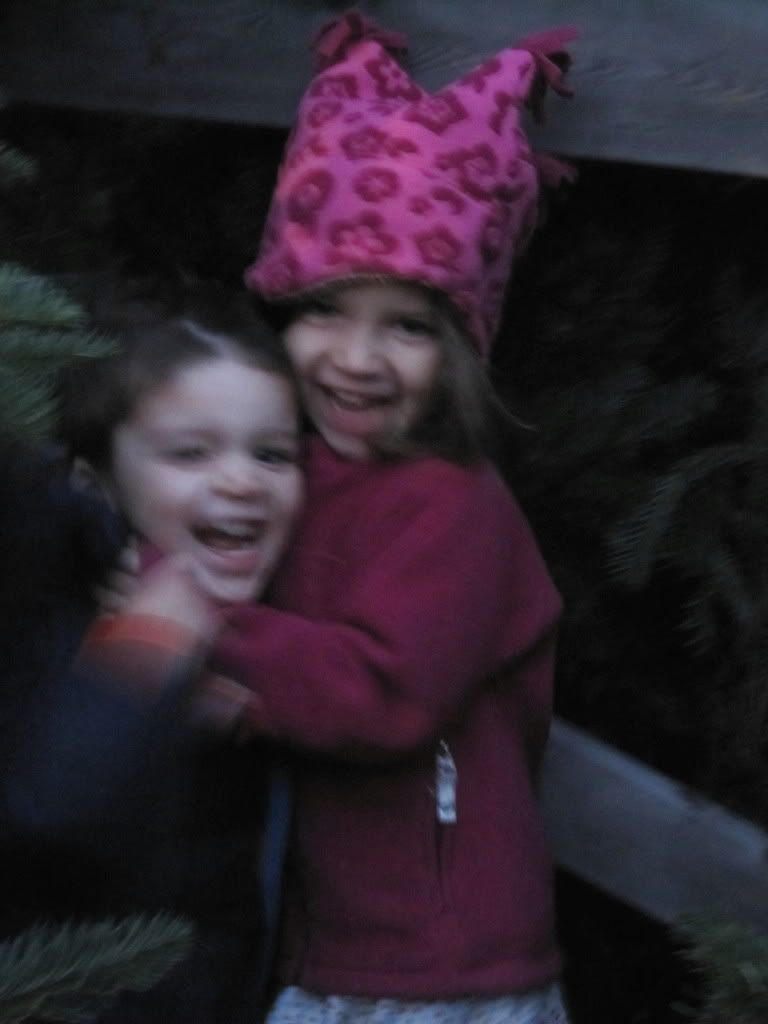 Today, I did a trial run of the
lovely salted carmel sauce
that I was hoping to make as teacher gifts and neighbor gifts instead of the usual fudge or cookie plate. (If you go to make it, also visit
this blog
. She adds more details to the recipe for us caramel rookies.) Well, it turned out so good that I want to sit and eat the whole jar by the spoonful with Christmas music playing in the background. If you are related to me or live anywhere near me, you had better tell me if your heart doesn't go pitter pat over buttery carmel.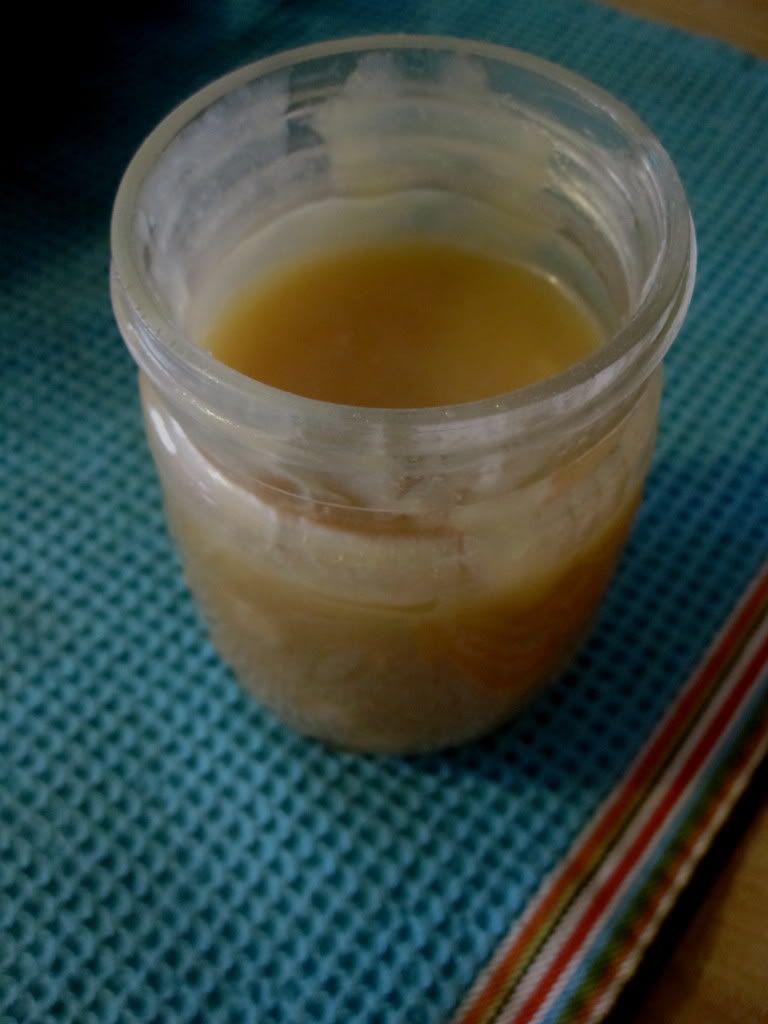 I hope you are enjoying the beginnings of the festive season as much as we are! I also hope that fewer ornaments have fallen victim to toddler/pre-schooler hands in your house. We've had several funerals for special ornaments loved to death.