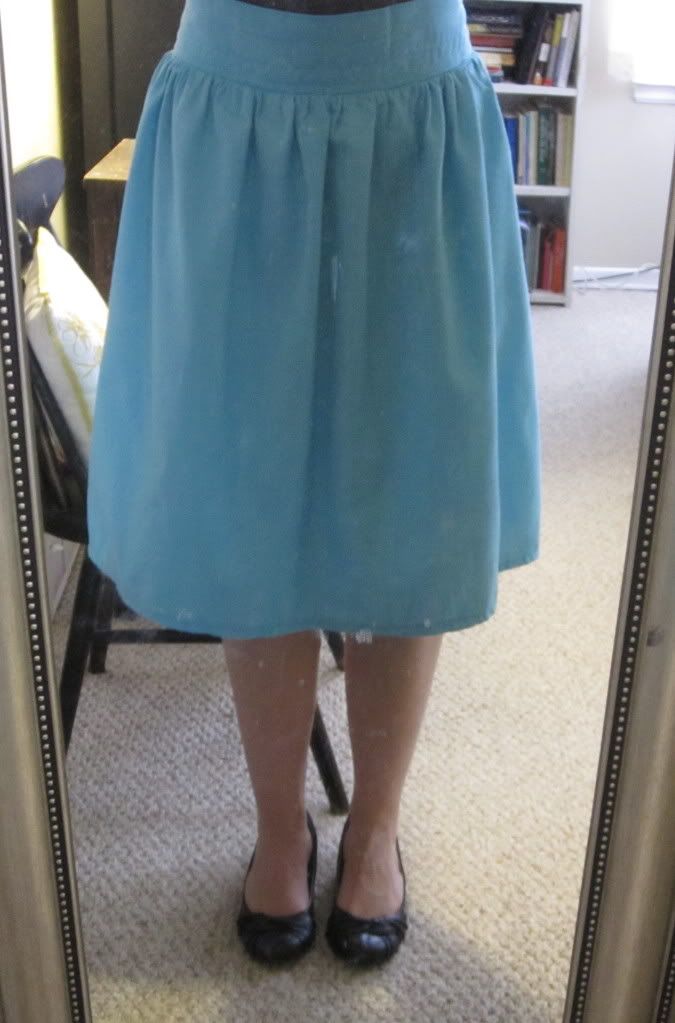 Sydney went for her long-awaited sleepover at cousin Grace's house last night. People, it was heaven. Sydney is not particularly difficult or anything, but having one child for 24 hours was an amazing gift. Thank you Aunt Sarah and Cousin Gracie!
And, yes, I realize now that I desperately need to clean my mirror.
Elias and I played a lot of Star Wars, had many funny conversations and I was able to sew not one, but two skirts! This includes one for me and adult skirts are a lot more difficult for me than pre-school ones. Mostly because 5 year olds don't have curves to negotiate.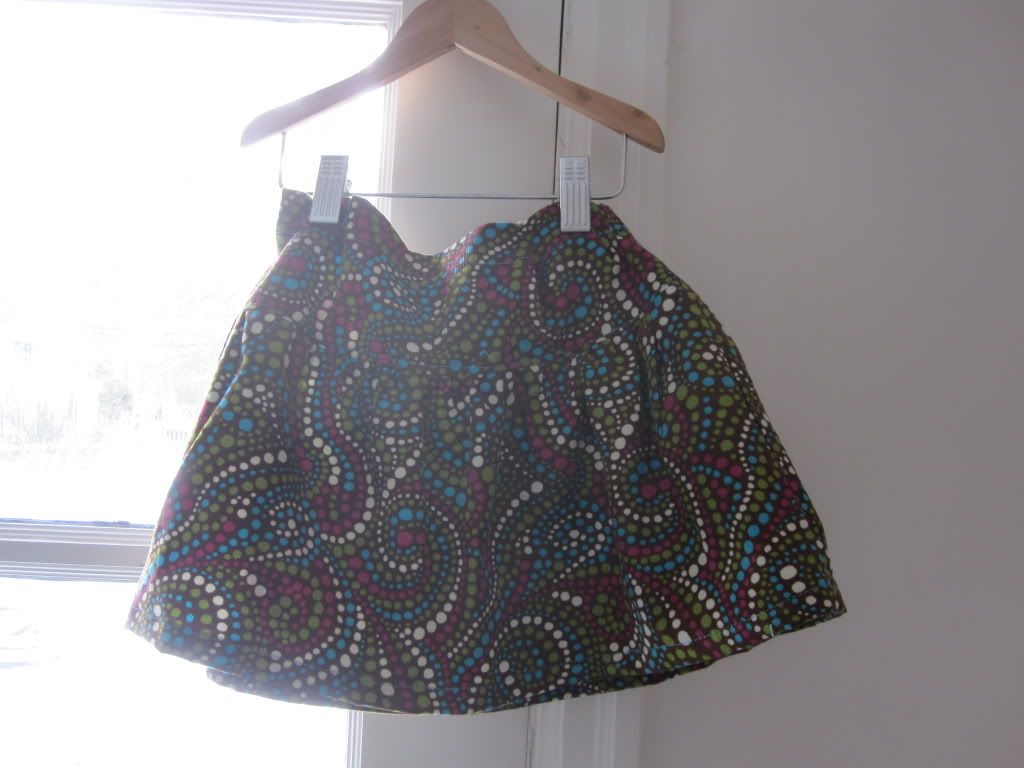 Sydney's new skirt is partly for a party we're going to tonight since I know she'll want to dress up and I thought a fun, new party skirt made out of warm, sensible corduroy sounded fun. Mine won't be leaving the house until April or June, depending on how long we have snow and cold, cold wind around here. I think I may look like a large blue marshmallow in this skirt, but the color is so happy that I'm going to try really hard to like it anyway. My fashion advisor (Nick) assures me it's cute and already told me what I need to wear with it to "finish the outfit". Yep, I married the best guy ever. He doubles as a sister or best girlfriend and it's such a treat.
The bonus to the sleepover is that Sydney walked in the door, cried for 15 minutes for Aunt Sarah and Gracie to come back and then passed out on my bed. I'm almost tempted to start another sewing project since Elias is happily putting Chewbacca and his stuffed monkey down for a nap next to me on the couch.
Oh, and the tutorial for this skirt can be found
here
. I think the gal who wrote is a very experienced seamstress because her directions weren't real thorough and I had to make some serious adjustments on the waist.