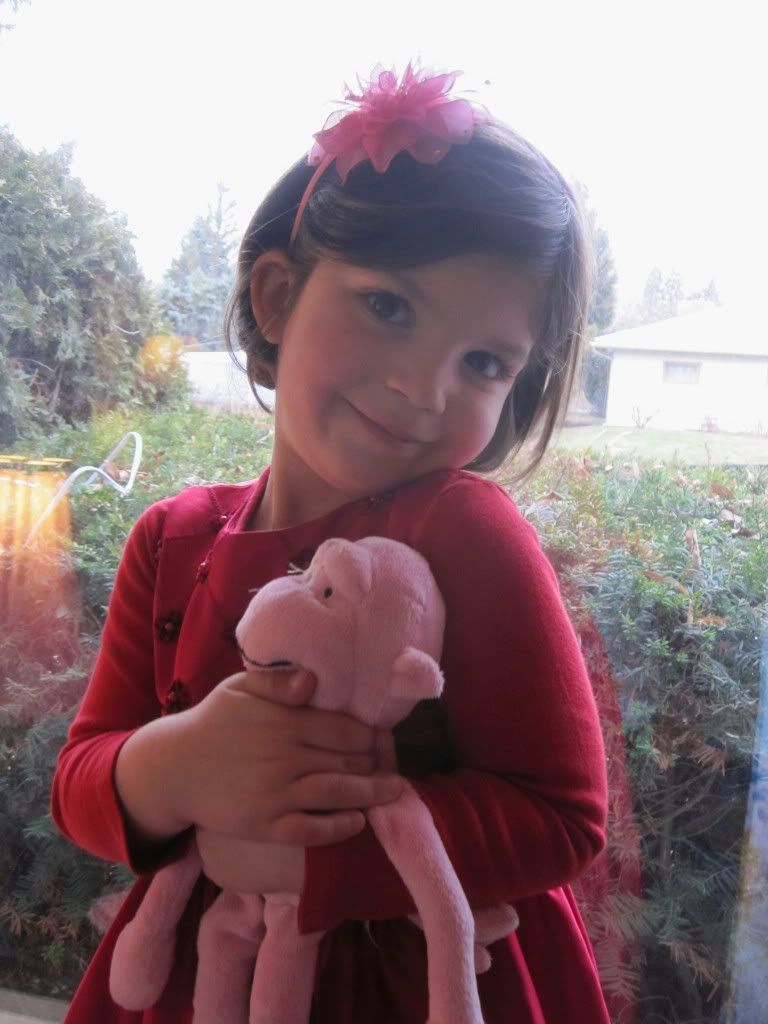 We're still here! The last month or so has been a bit rough on me. I think I may have been teetering towards depression in the midst of the grey, windy weather, a series of illnesses that allowed me a few days of feeling good and then, bam, I was back down and my back kept going out so I couldn't move and I had to keep going to the dentist. Yikes. I'm glad that's over!
In the midst of my sick-bad back-funk we had a really fun Valentine's Day. We made red velvet pancakes in the shape of hearts for breakfast; Sydney got the cutest ever valentine's from her pre-school friends with them all attempting to write eachother's names and their own and we had a feast for dinner with heart shaped pepperoni pizza for the kiddos, pear, carmelized onion and spinach pizza for us (sounds gross, but will knock your socks off…see InPraiseofLeftovers for the recipe) and, of course, molten chocolate cakes for dessert. Yum!
I hope your day was as filled with smiles and chocolate as ours was!