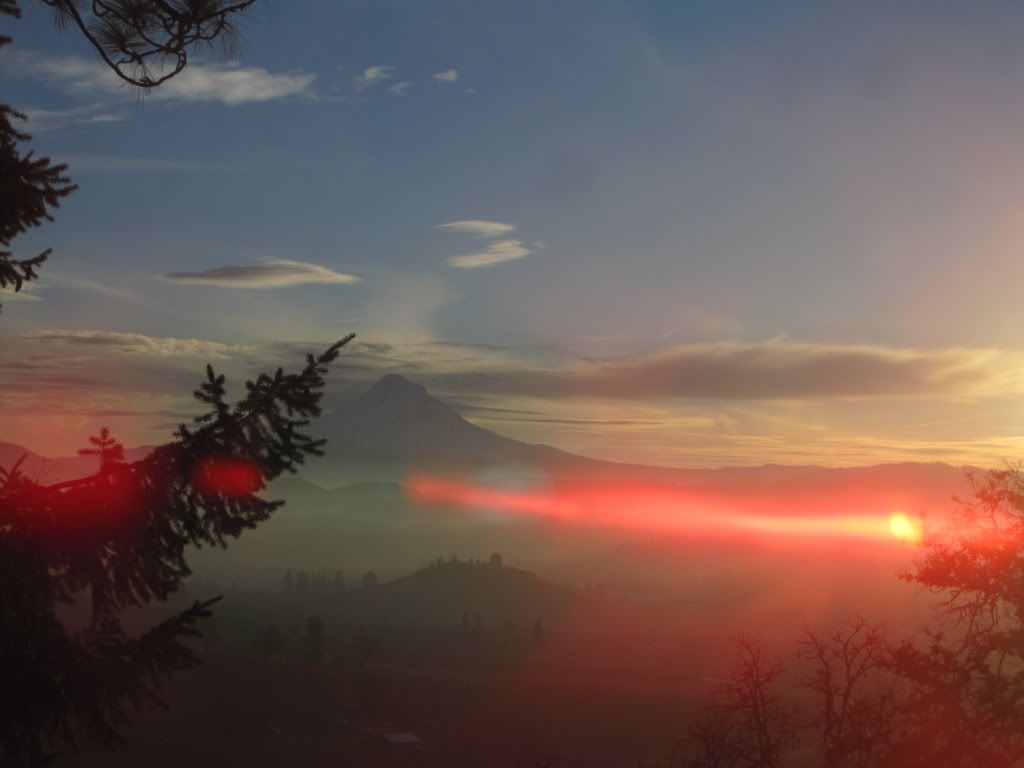 (this was the view out the kitchen window when we arrived at the cabin on Christmas Eve)
Christmas this year seemed extra special, maybe because we celebrated our little family Christmas in our new house. Maybe because we took a road trip on Christmas Eve. Maybe because the whole season was full of such celebratory fun. But, I am really hoping my kids keep some memories from this Christmas season, because it was a really great one.
I misplaced my camera on Christmas morning in an effort not to lose it, so I have very few photos from our week-long festival of birthdays, Christmas and New Year's Eve together with my family, which is kind of sad. But I have so many fun memories of the kids giggling in the basement, of playing cards with my sisters and mom, of walking through the cute town and getting excellent coffee with my sis, of the kids riding their scooters for hours on the covered porch and that one contactless moment of glee when I thought it had snowed on Christmas morning (with my contacts in, it was just frost).
I hope yours was lovely too!